Coming soon (end of May): Buffalo Bass Delay, reissue and remaster on Room 40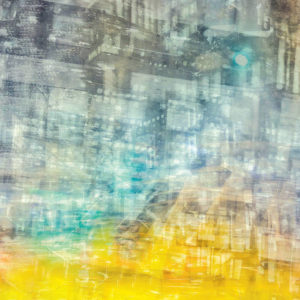 Slow Machines with Michael Grigoni on 12k
Poitiers, France – installation included in Traversées – Kimsooja
Sydney, Australia – work included in Making art public: 50 years of Kaldor Public Art Projects
New album with Molly Berg Guest musicians: Justin Alexander, Jennifer Choi, Marcus Fischer, Mike Grigoni. Available for here
the resulting music doesn't sound abstract or artificial—far from it. It's mesmerizing, atmospheric, lush and melodic, often unfolding slowly over drifting harmonies and languorous washes of electronic sound. Berg's voice is evocative and nicely complemented by the resonant sounds of Vitiello's guitar and Rhodes piano, as well as by Choi's violin and Grigoni's steel guitars. https://avantmusicnews.com/
Preview here:
I've started adding some of my early releases to Bandcamp: https://stephenvitiello.bandcamp.com/
4 x 7″ releases, a collaboration with Steve Roden on Champion Version: I Always Wanted A Standing Cat (1-4)
I'm on this compilation, benefitting a good cause: http://moreaueast.bandcamp.com/track/long-rhodes-sunday-night-panner
January 18, 2019 through May 12, 2019, group exhibition: "By Any Means: Contemporary Drawings from the Morgan," The Morgan Library and Museum, NYC, Info
Recent LP, Fridman Variations, w/ Taylor Deupree on 12k Fridman Variations
March 8 – July 7, 2019, "Sounding New," Museum of Contemporary Art, Lyon, France http://www.mac-lyon.com/mac/sections/en/exhibitions/upcoming/sound_works
March 2019, writing included in a recent book, edited by Edwin Torres, "The Body in Language An Anthology"
The Body in Language: An Anthology, edited by Edwin Torres
Quiver — recent CD with Yui Onodera available on Miktron Recordings
Video from my participation (September 2016) in 9 Evenings +50 at Fridman Gallery, NYC – A concert series celebrating the 50th anniversary of 9 Evenings: Theatre & Engineering:
https://vimeo.com/193775670
See here for a complete set of videos and interviews with some great artists and composers
CD – STEVE RODEN + STEPHEN VITIELLO – THE SPACES CONTAINED IN EACH on Room 40
Fable, CD with Lawrence English on Dragon's Eye Recordings
https://soundcloud.com/dragonseyerecordings/lawrence-english-stephen-vitiello-over-inland
Captiva (2 x 10″ LP) with Taylor Deupree. — available on 12k. "Their music together is infectious, beckoning you to come closer…This is what minimalist ambient music should sound like, a spacious, non-invasive treasure where every listen has something to say," Fluid Radio. "The results are effortlessly fluid and beautifully mixed, suspending all the elements just out of reach," Boomkat.